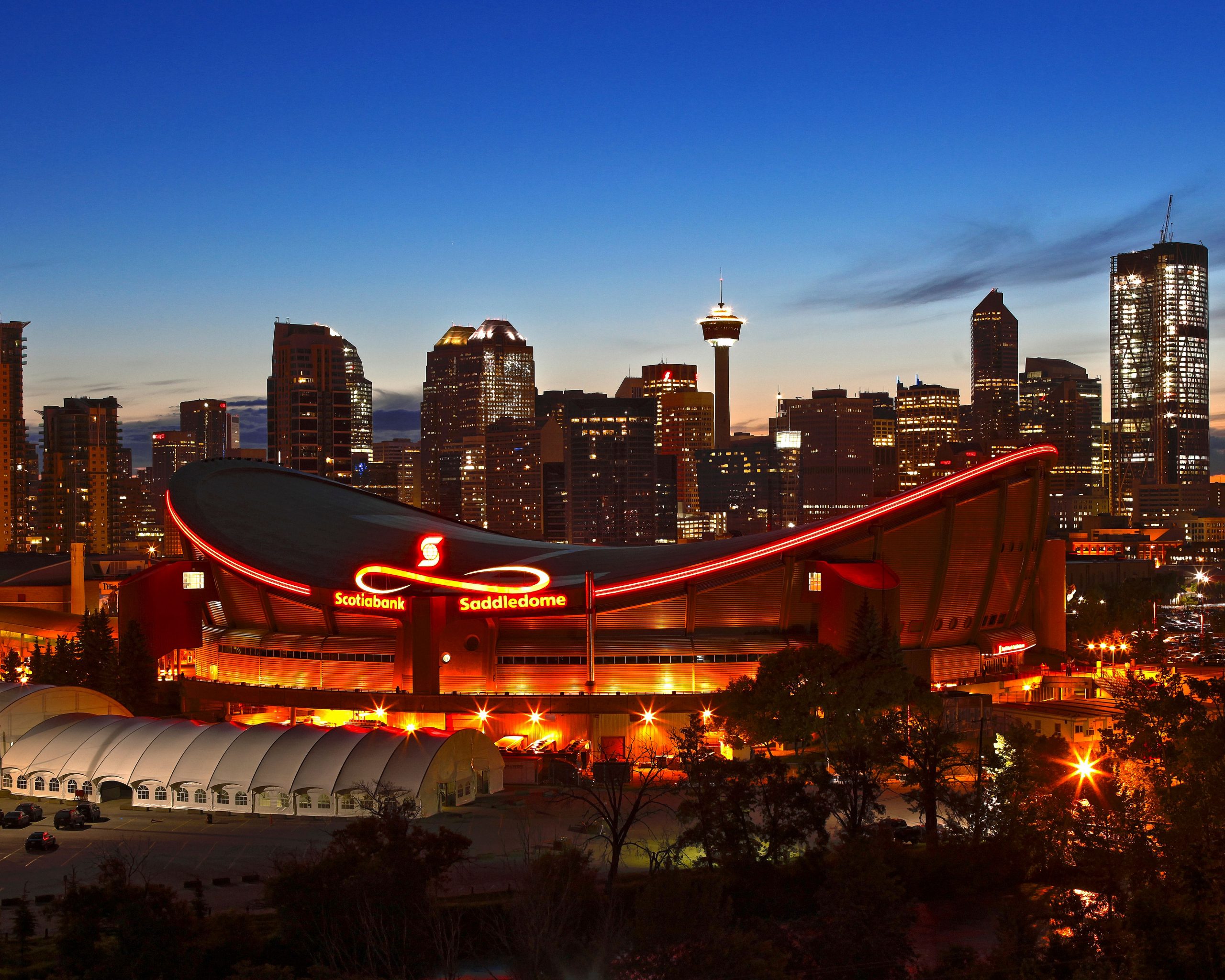 The Saddledome's unique "saddle" design, representative of Calgary's strong western heritage, is only one aspect of the building's architectural excellence. The flowing, concave roof sets an intimate mood in the seating bowl. By reducing the interior volume by more than one-third of more conventionally constructed coliseums, the Saddledome makes even those in the upper bowl feel close to the action.
At the Saddledome, everyone has a great seat. Pillar-free, the seating bowl is highlighted by an overlapping three-tier design. The longest sight line from any seat in the house is only 60.9 metres (200 feet).
Flexibility is achieved through retractable seating. Depending on the performer's wishes and/or event requirements, the first 13 rows at the south end can be removed to create a floor area of 3,716 m² (24,000 square feet).