Disney on Ice Presents Road Trip Adventures
Hit the road with Mickey Mouse and his pals for a high-octane ride in Disney On Ice presents Road Trip Adventures.  Exciting twists and turns await as Mickey, Minnie, Goofy and guests of all ages embark on an interactive and memory-rich adventure to iconic Disney destinations.  
See the world from the rooftops of London with Mary Poppins and Jack and his band of dancing lamplighters.  Travel to the sun-soaked Motunui and help Moana restore the heart of Te Fiti.  Set off on a safari and snap unforgettable photos of wild cheetahs and monkeys when guests traverse through the Pride Lands with Simba, Timon and Pumbaa.  Discover a whole new world and be swept up in Aladdin's princely parade filled with spectacular stunts, magical moments with Genie, and a brand-new song from Jasmine that will render the audience "Speechless."  Mosey on over to a larger-than-life comedic carnival and team up with Woody and Bo Peep as they search for their new friend Forky.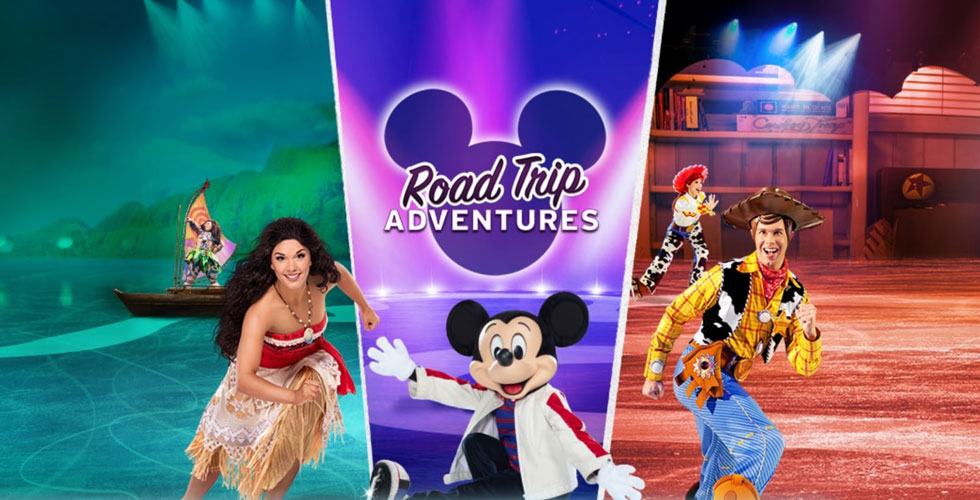 SHOW INFORMATION:
Doors: 10:00 AM
Merch Locations: Sections 212, 225 & 226
Floor Access: Sections 110/111, 112/113, 113/114, 119,120, 120/121
Wayfinding with Moana Meet and Greet: 10:00 AM - Access via TELUS Club Entrance
For more event information view the Concert and Event Guide.