The Doobie Brothers - 50th Anniversary Tour
Selling nearly 50 million albums worldwide, The Doobie Brothers have had five top-10 singles, 16 top-40 hits, 3 multi-platinum albums, 7 platinum albums, 14 gold albums and own a rare diamond record for their 1976 album, Best of the Doobies. The Doobie Brothers' collection of timeless hits will once again be played by the artists who wrote them, providing fans the rare opportunity to see these Rock and Roll legends performing their full catalog of songs on stage.
Tickets to the Canadian leg of The Doobie Brothers 50th Anniversary Tour go on sale to the public beginning Friday, March 17, 2023 at 10:00 AM local time. A limited number of VIP Packages will also be available, including amazing seats, preferred entrance and more.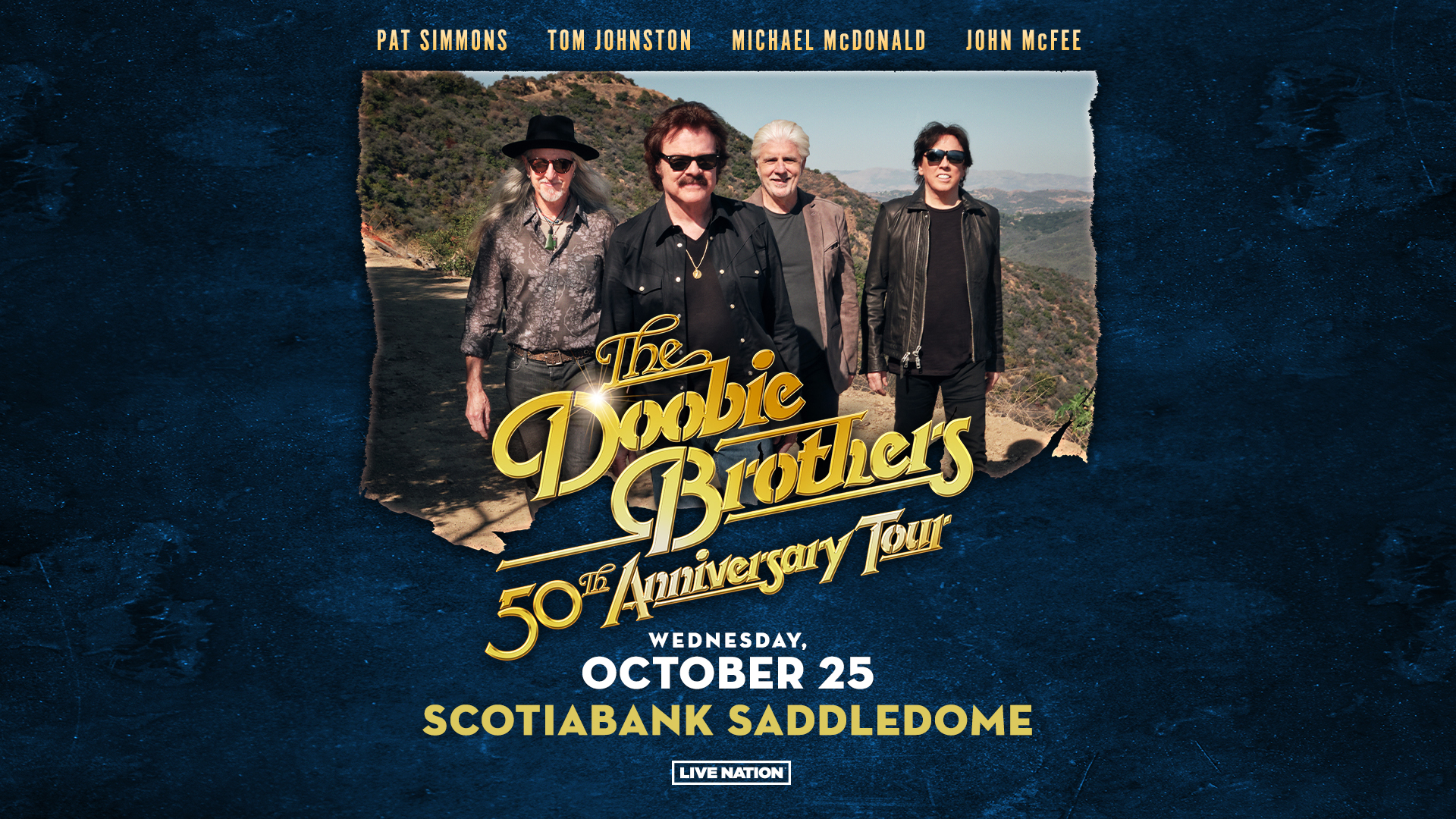 SHOW INFORMATION:
Doors: open 1 hour prior to show time
Merch Locations: TBD
Floor Access: Sections 110/111, 112/113, 113/114, 119,120, 120/121
Floor Wristbands: TBD
Restaurants: open 1 hour prior to show time
For more event information view the Concert and Event Guide.