Platinum-selling and Grammy Award-winning musician Bryan Adams will return to Calgary on a headline tour in support of his 15th studio album which was released in March 2022, aptly titled So Happy It Hurts. Widely considered one of the most iconic rock musicians in the world, Adams has countless accolades and awards and has sold more than 65 million albums worldwide - you won't want to miss this event.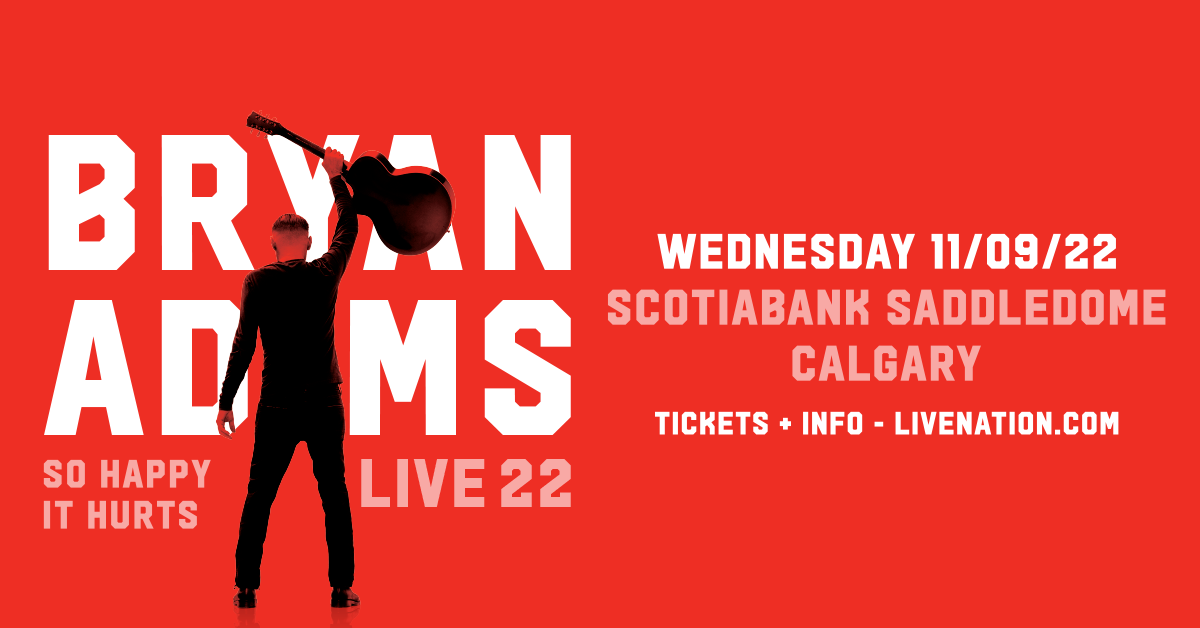 SHOW INFORMATION:
Doors: 7:00 PM
Merch Locations: Section 212 & 226
Floor Access: Sections 110/111, 112/113, 113/114, 119,120, 120/121
Restaurants: open at 6:00 PM
For more event information view the Concert and Event Guide.