Nickelback - Get Rollin' Tour
Nickelback's first album in five years, Get Rollin' was released November 18, 2022, via BMG and debuted at #2 across the Current Rock, Alternative, Hard Music and Digital Album charts. The record also landed on the ARIA Album Chart at #3 and in the Top 10 in the UK, Canada, Germany, Australia and Austria. Additionally, Get Rollin' debuted at #1 in Switzerland, a career first for the band. The highly acclaimed new album is a thrilling soundscape of adventure, nostalgia and emotional exploration. With the new record, Nickelback continues their incomparable legacy as "one of rock's biggest-ever bands," as noted by KERRANG and furthering their legacy is set to be inducted into the Canadian Music Hall of Fame at the JUNO Awards on March 13, 2023.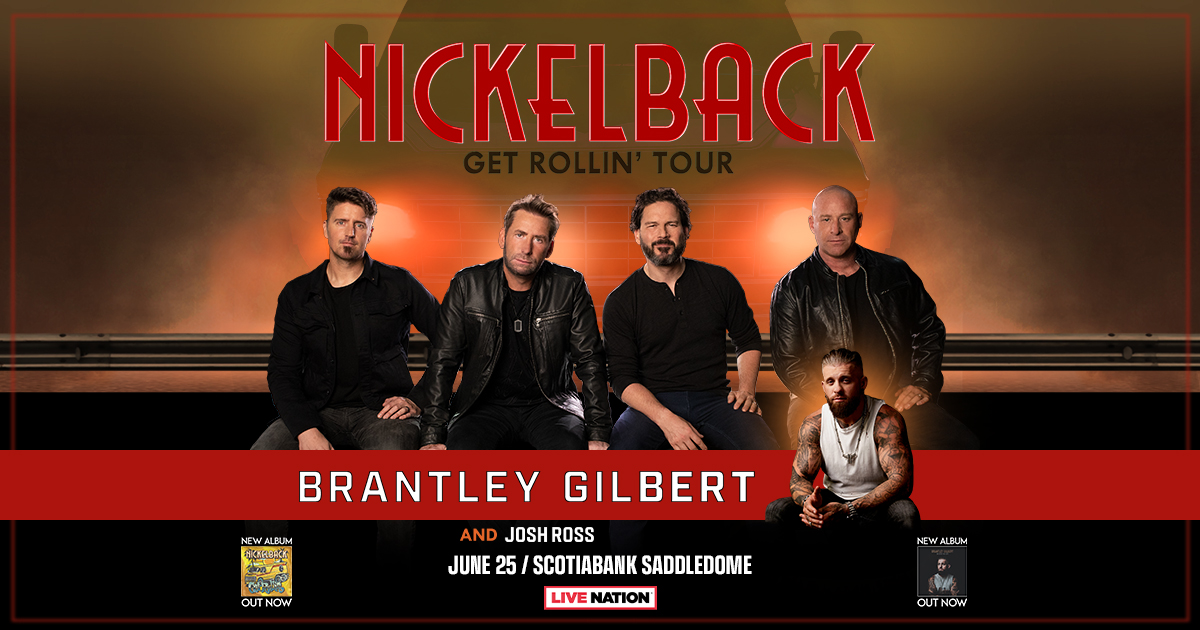 SHOW INFORMATION:
Doors: TBD
Merch Locations: TBD
Floor Access: TBD
Floor Wristbands: TBD
Restaurants: TBD
For more event information view the Concert and Event Guide.