Shania Twain - Queen of Me Tour
Due to phenomenal demand following the wildly successful announcement of the first leg of her Queen of Me Tour, Shania Twain added 19 new fall dates to her highly anticipated tour. The tour is in support of Shania's forthcoming album Queen of Me, out February 3, 2023.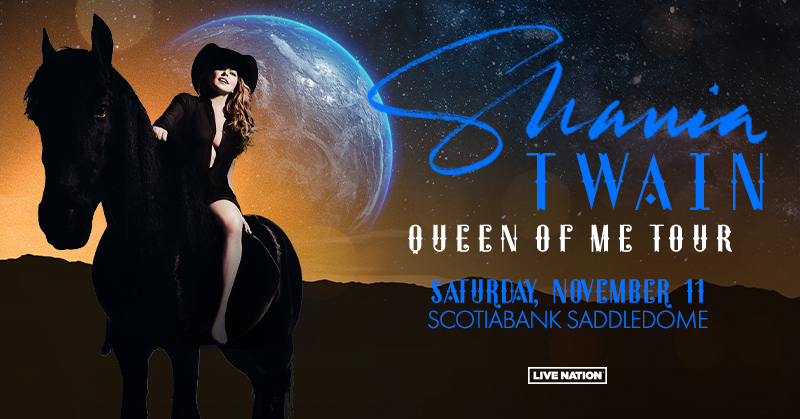 SHOW INFORMATION:
Doors: TBD
Merch Locations: TBD
Floor Access: TBD
Floor Wristbands: TBD
Restaurants: TBD
For more event information view the Concert and Event Guide.
Shania and Live Nation have announced that $1 of every ticket purchased to Shania's "Queen Of Me" Tour will be donated to SKC. Established in 2010 by Shania Twain, SKC provides services that promote positive change in children's lives in times of crises and economic hardship. SKC provides children with one-on-one consultations, academic support and group activities, as well as nutritious snacks and meal programs where needed, all while in the safe, confidence-building environment that is the Shania Kids Can Clubhouse. These children are learning the skills to cope with and overcome family hardships which, in turn, improves their ability to succeed in school. For more information about Shania Kids Can, please visit: www.shaniakidscan.com