Multi-platinum, award-winning group blink-182 has announced their biggest tour ever, a colossal global outing with Mark Hoppus, Tom DeLonge and Travis Barker reuniting for the first time in nearly 10 years. Produced by Live Nation, the worldwide trek includes their first-ever performances in Latin America along with stops in North America, Europe, Australia, and New Zealand starting March 2023 through February 2024.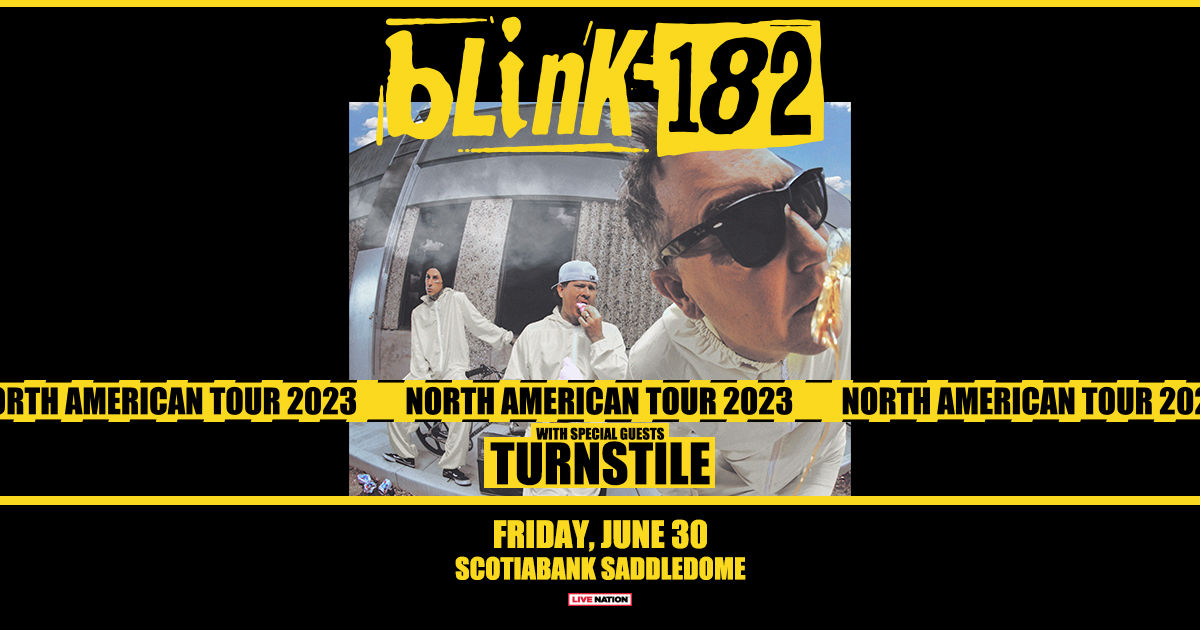 SHOW INFORMATION:
Doors: TBD
Merch Locations: TBD
Floor Access: TBD
Floor Wristbands: TBD
Restaurants: TBD
For more event information view the Concert and Event Guide.